Yes, Didier, the main organizer of the English Coffees, strikes again, and even if he wishes to give charge to another one, still wants this project to live. So, here we are again, at the Drifter's, to meet newbies, talk about holidays, jobs, movies, and anything else, in english!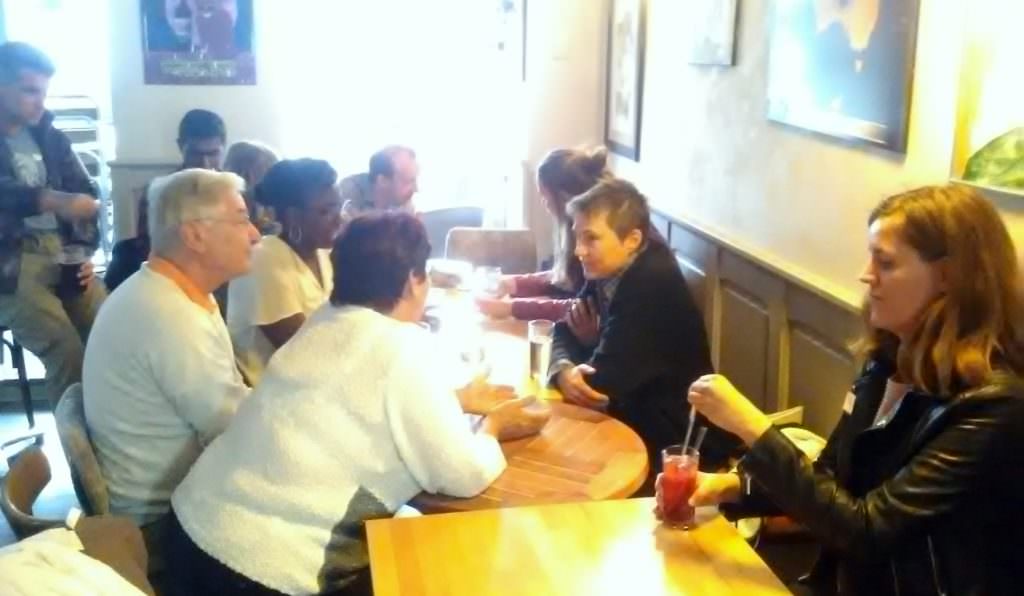 Most usual members were here. We were twice more croudy an hour later!
Didier will meet Arnaud, a past organizer who created the International Meetup, and Kuba, a regular member, to think about the future of EC.